Discover the World of BTS with KKANG

Your journey into the enchanting world of BTS begins here at KKANG. We're the go-to destination for BTS albums and merch in New Zealand. As dedicated fans ourselves, we understand the thrill of unboxing a new album or wearing your BTS pride on your sleeve. That's why we've curated an extensive collection of BTS merchandise NZ fans will absolutely love.
BTS Albums NZ: Complete Your Discography

Whether you're a new ARMY member or a seasoned fan, our collection of BTS albums in NZ is bound to have something for you. From their debut album '2 Cool 4 Skool' to their chart-topping global hits, you can find it all here. Experience the evolution of BTS's music and witness the breadth and depth of their discography, right here in New Zealand.
Dive into the Exciting World of BTS Album

The magic of BTS isn't confined to their music alone. Each BTS album is a multisensory experience, filled with stunning visuals, lyrical booklets, and, of course, the coveted photocards. Our BTS album collection ensures you get the full BTS experience, with albums that come in their original packaging with all the official inclusions.
Flaunt Your ARMY Pride with BTS Merch NZ

Our extensive range of BTS merch in NZ allows you to express your love for BTS in style. T-shirts, hoodies, hats, lightsticks, posters - you name it, we have it. Each piece of merchandise is a symbol of your support for BTS, helping you connect with the band and fellow ARMY members.
BTS Merchandise NZ: Authentic and High Quality

When it comes to BTS merchandise, authenticity matters. We at KKANG understand this, which is why all our BTS merch in NZ is official and sourced directly from the suppliers. When you shop with us, you can rest assured knowing you're getting genuine BTS merchandise that also supports the band.
BTS Album NZ: Stay Updated with Latest Releases

We know how important it is for fans to stay updated with the latest releases. That's why our BTS album collection in NZ is always up-to-date. As soon as a new BTS album drops, we strive to have it stocked as quickly as possible. So, you can always count on us to deliver the latest BTS music right to your doorstep.
Trust KKANG for Your BTS Album and Merch Needs in NZ

At KKANG, we're more than just a K-pop store. We're a community of K-pop enthusiasts dedicated to bringing the joy of K-pop to fans across New Zealand. With our extensive range of BTS albums and merch, we strive to make your K-pop journey as memorable and exciting as possible.

Join the KKANG family today and let's celebrate our shared love for BTS together! Browse through our BTS collection and start adding to your BTS treasure trove.
What BTS albums can I find at KKANG?

At KKANG, we strive to offer a comprehensive collection of BTS albums for our New Zealand fans. Our catalogue includes everything from their debut album '2 Cool 4 Skool' to their latest releases. We regularly update our collection, so you can always find the most recent BTS albums in NZ at our store.
Where can I buy authentic BTS merch in NZ?

KKANG is your go-to destination for authentic BTS merch in NZ. All our merchandise is official and sourced directly from the suppliers. Whether you're looking for apparel, accessories, or collectables, we've got you covered with a wide range of BTS merch.
Is the BTS merchandise on KKANG official?

Yes, all the BTS merchandise available at KKANG is official. We source our products directly from official suppliers. When you purchase BTS merchandise from our NZ store, you are also supporting the band.
How often is the BTS album collection updated at KKANG?

Our BTS album collection in NZ is updated regularly. We aim to stock new releases as quickly as possible. We recommend signing up for our newsletter or following us on social media to stay updated about new album releases.
Why should I choose KKANG for BTS albums and merch in NZ?

Choosing KKANG for your BTS albums and merch means choosing a dedicated and trusted K-pop partner. Not only do we offer a vast selection of BTS albums and merchandise in NZ, but we also ensure the authenticity of every item. Plus, we provide timely updates and exceptional customer service, making your shopping experience as enjoyable as possible.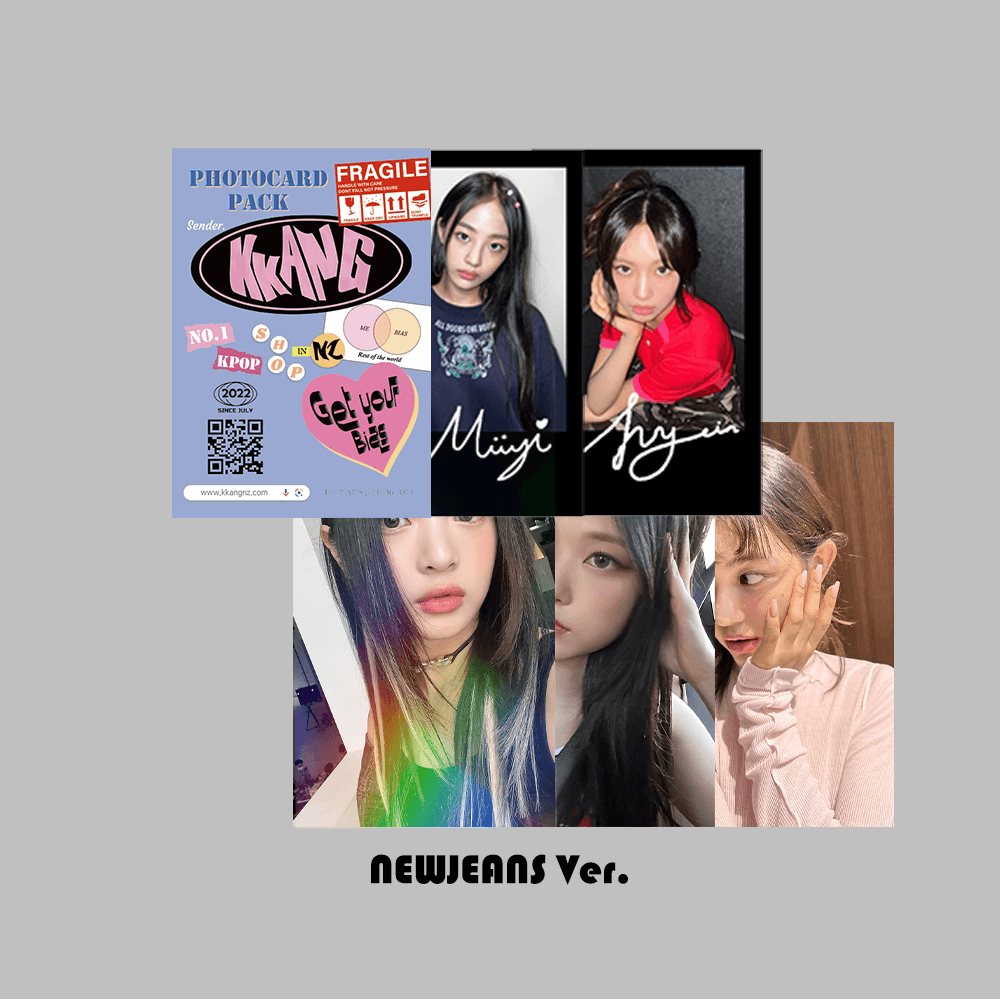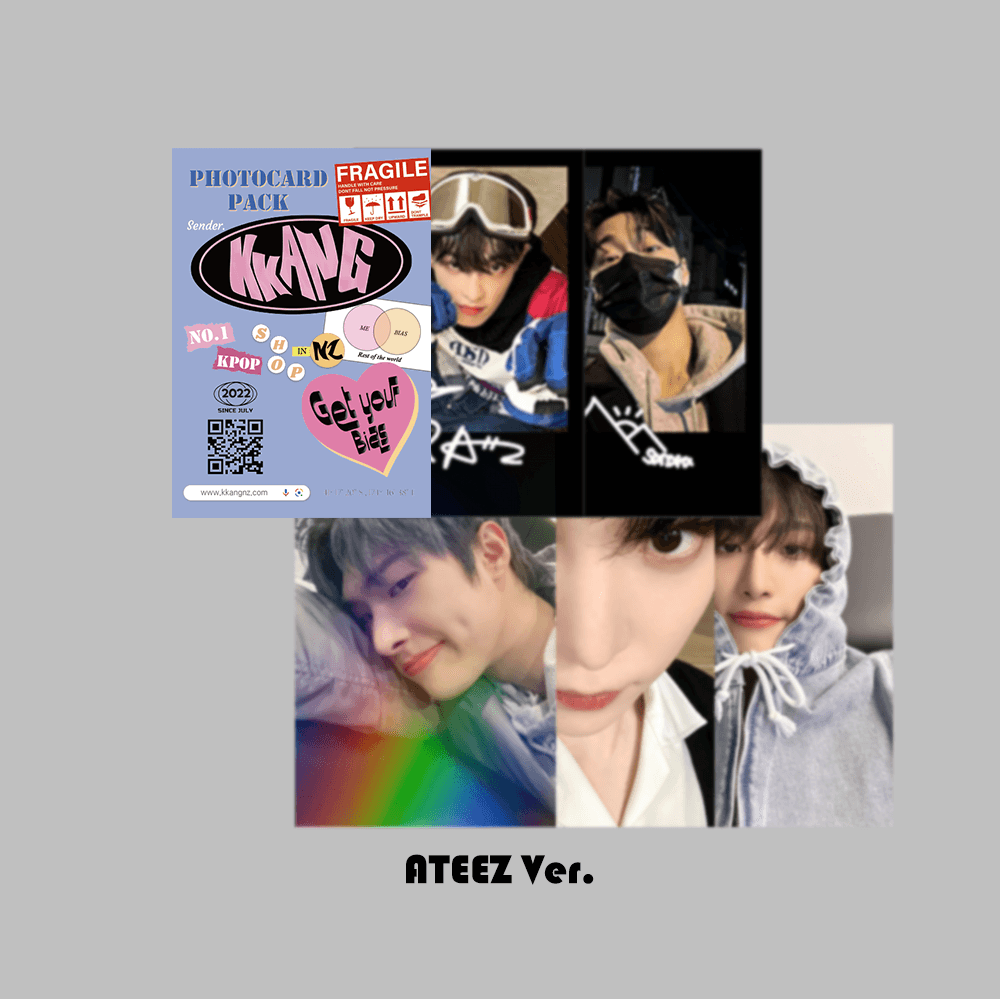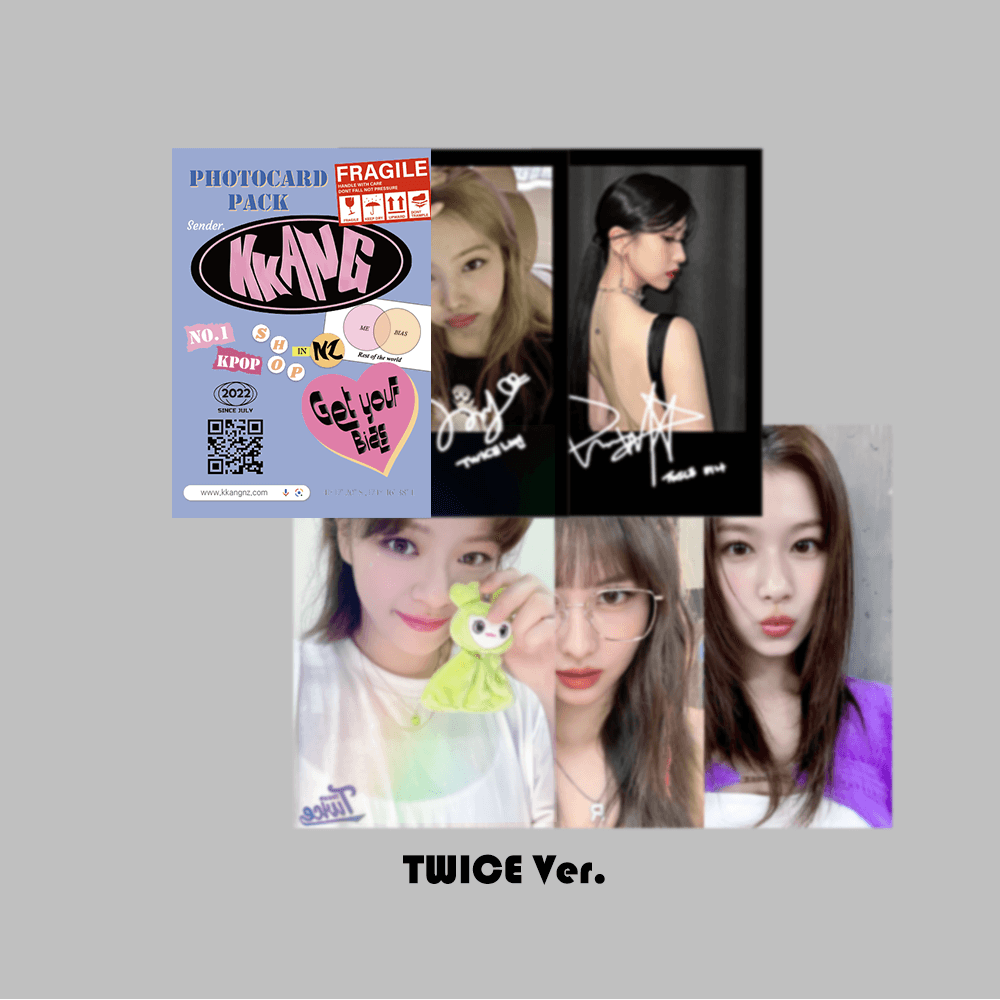 ---
Selfie Photocard (3EA) + Printed Signed Polaroids (2EA)
2.0 ver:  Selfie Photocards (2EA) + Hologram Selfie Photocard (1EA) Printed Signed Polaroids (2EA)
All versions will be updated 2.0 sequentially.
This product is unofficial, fanmade product. Photocards/Polaroid shown on the image is an example.
Freebies are not provided with this product. Provided totally random, you can get duplicates. (We also don't know what's in there)
Estimated delivery: 2~4 days after shipped out