Enjoy an Incredible K-Pop Lightstick at KKANG!

Prepare to wave your passion high in the air with our top-quality collection of K-Pop lightsticks! The pulsating heart of every K-Pop concert, a lightstick is a symbol of identity and unity. And at KKANG, we're thrilled to bring this emblem of fandom right to your doorstep in New Zealand.
Your Ultimate Destination for Lightstick K-Pop

Are you ready to light up your K-Pop experience? You've come to the right place! At KKANG, we offer an extensive collection of the most popular lightstick K-Pop designs from top bands to emerging artists. No matter your bias, we've got a lightstick to match your passion.
K-Pop Lightstick: A True Symbol of Fandom

A K-Pop lightstick is more than just a concert accessory—it's a token of belonging. When you wave your favourite group's lightstick, you're not just a fan; you're part of a global community. We at KKANG understand the deep bond between K-Pop artists and their fans, and our range of K-Pop lightsticks reflects that love and loyalty.
Get Your Favourite Lightstick K-Pop Design

Whether you're after the symbolic bomb-like BTS Army Bomb, the beautiful Blackpink Hammer Bong, or the unique compass shaped Stray Kids Nachimbong, we've got you covered. Our comprehensive collection of lightstick K-Pop designs caters to every fan's unique preference. Illuminate your fandom with a lightstick that resonates with your K-Pop spirit!
Lightstick: The Brightest Expression of K-Pop Love

Our lightstick collection is handpicked for quality, functionality, and authenticity. We believe that every fan deserves to wave a high-quality lightstick that stands as a symbol of their undying love for K-Pop. Every flicker, every wave, and every colour symbolises the unity and passion of the K-Pop family.
Make your K-Pop Experience Shine Bright with Lightstick K-Pop

Our lightsticks are not just for concerts! You can also use them during fan meetups, K-Pop parties, or even at home while jamming to your favourite songs. Nothing quite says "I love K-Pop" like owning and waving your favourite band's lightstick. It's an expression of love, a beacon of support, and a glowing testament to the worldwide community that is K-Pop.
Lightstick: Choose Quality, Choose Authenticity, Choose KKANG

At KKANG, we are committed to delivering the best K-Pop experience to our customers. Our selection of K-Pop lightsticks is no different. We provide authentic, high-quality lightsticks for your ultimate K-Pop experience. With us, you're not just buying a product—you're investing in an emotion, a passion, and a shared global experience.

Celebrate your love for K-Pop in the most colourful and bright way possible. Welcome to the dazzling world of K-Pop lightsticks at KKANG!
What is a K-Pop Lightstick?

A K-Pop lightstick is a custom-made glow stick that fans of K-Pop bands and artists wave at concerts, symbolising their love and support. Each group has a unique lightstick design that usually represents the group's identity.
What Types of Lightstick K-Pop Does KKANG Stock?

At KKANG, we stock a wide variety of lightstick K-Pop designs. Our collection includes lightsticks from popular groups like BTS, Blackpink, Stray Kids, and many others. We aim to cater to fans of all K-Pop bands and artists.
Can I Use a K-Pop Lightstick Outside of Concerts?

Whilst K-Pop lightsticks are often seen waving at concerts, you can also use them at fan meetups, K-Pop-themed parties, or even at home when you're jamming to your favourite tunes. Owning a K-Pop lightstick is a fun way to express your love for your favourite band or artist.
How Can I Be Sure of the Authenticity of the Lightstick K-Pop I Purchase from KKANG?

We at KKANG are committed to offering only authentic K-Pop merchandise. This includes our range of K-Pop lightsticks. We work directly with manufacturers and licensed distributors, ensuring the lightsticks we sell are genuine and of high quality.
Why Should I Buy My Lightstick from KKANG?

KKANG is your ultimate destination for all things K-Pop in New Zealand. We offer an extensive collection of K-Pop lightsticks, all authentic and of high quality. We're passionate about K-Pop and strive to provide fellow fans with the best products and experience.
How Do I Care for My K-Pop Lightstick?

While each lightstick may come with specific care instructions, general rules include keeping it clean, dry, and stored in a safe place when not in use. Avoid dropping or mishandling your lightstick to ensure it lasts for many concerts to come!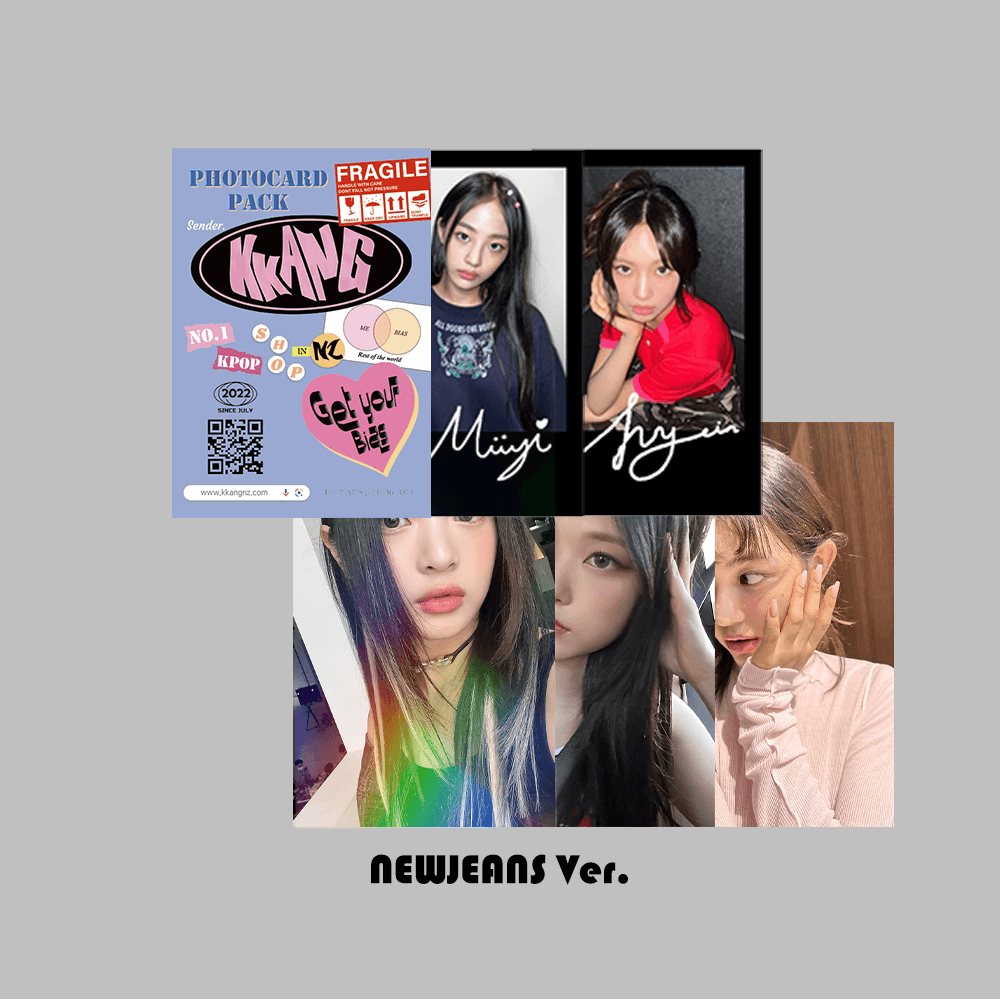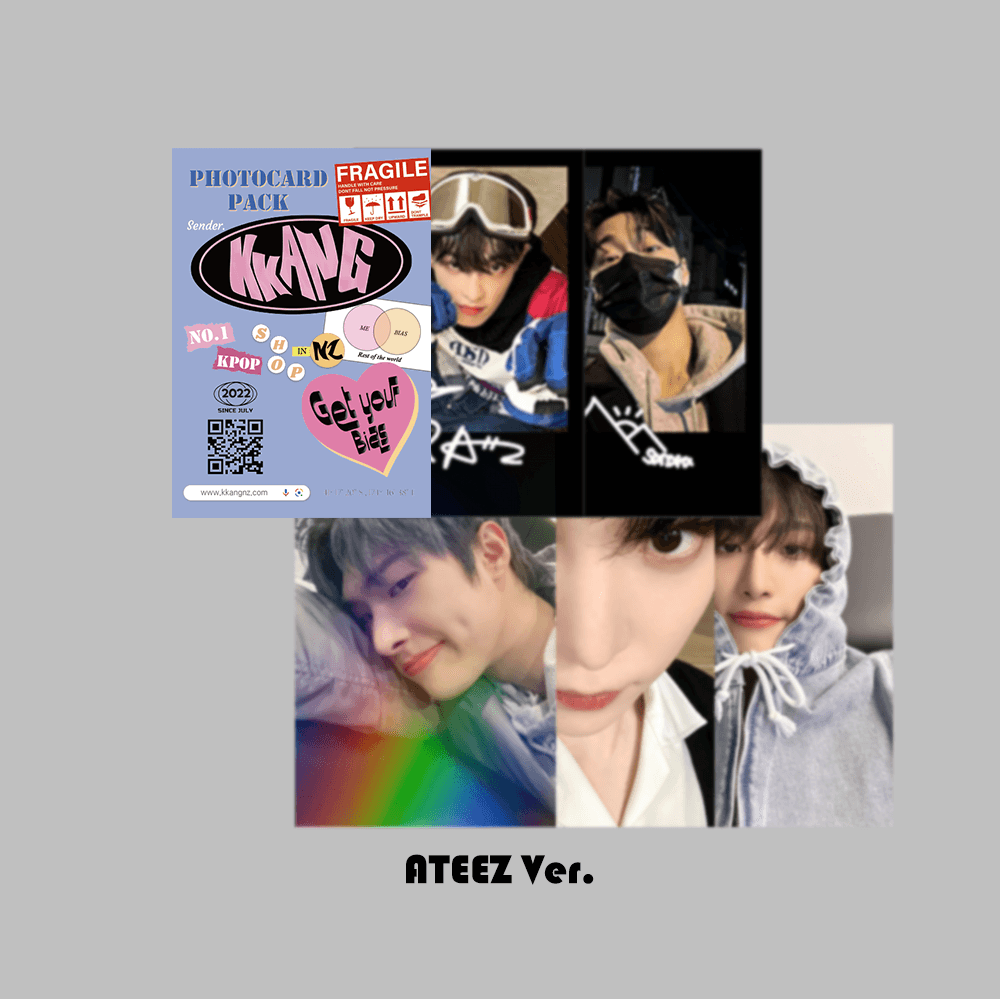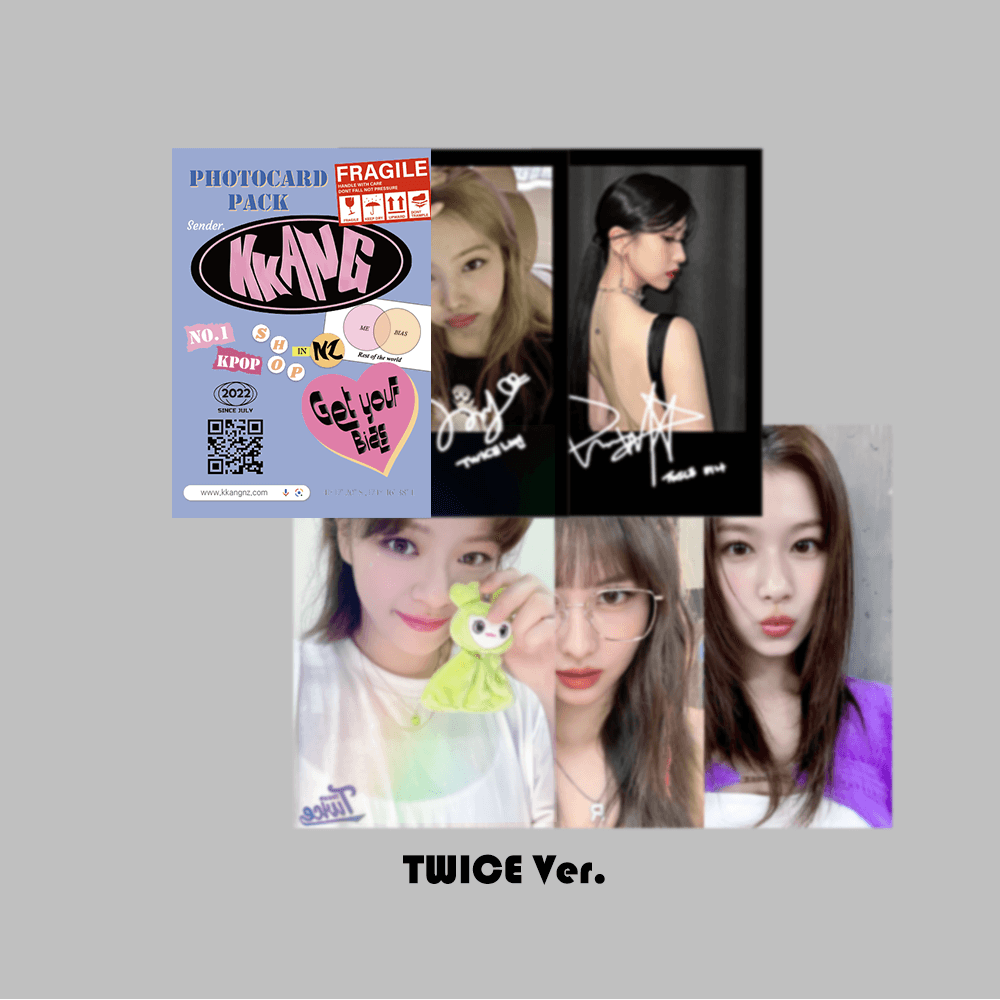 ---
Selfie Photocard (3EA) + Printed Signed Polaroids (2EA)
2.0 ver:  Selfie Photocards (2EA) + Hologram Selfie Photocard (1EA) Printed Signed Polaroids (2EA)
All versions will be updated 2.0 sequentially.
This product is unofficial, fanmade product. Photocards/Polaroid shown on the image is an example.
Freebies are not provided with this product. Provided totally random, you can get duplicates. (We also don't know what's in there)
Estimated delivery: 2~4 days after shipped out