Enjoy the World of Twice Merch at KKANG!

Calling all TWICE fans! Are you ready to feel special? Step into our exciting world of Twice at KKANG! As your go-to online destination for all things K-Pop in New Zealand, we are thrilled to bring you the latest and greatest from Twice, one of the most successful girl groups in K-Pop history.
Twice Album NZ: Your Source for the Best Twice Albums

As a proud supporter of Twice, we offer an extensive range of Twice albums for our NZ fan base. Whether you're a fan of their early releases like "The Story Begins" and "Page Two" or you can't get enough of their latest hits, we have the Twice album you're searching for. Dive into the sound of Twice and experience their journey through music!
Twice Merch: Celebrate Your Fandom in Style

Twice merch is about more than just showing your love for the group—it's about becoming a part of the worldwide community that supports them. From stylish apparel to practical everyday items, our Twice merch allows you to showcase your passion for Twice in every aspect of your life.
Twice Official Merch: Authentic Merchandise for Authentic Fans

We know that being a fan of Twice means wanting to support them in the most genuine way possible. That's why we're dedicated to providing only Twice official merch. From official albums and photocards to licensed apparel and accessories, every item is authentic and of the highest quality.
Twice Album: From Debut to Now

Are you a fan of Twice's catchy tunes and uplifting lyrics? Our collection of Twice albums spans their entire discography, from their 2015 debut to their latest release. Whether you want to relive the magic of their early days or catch up with their newest sounds, you'll find the Twice album you're looking for at KKANG.
Twice Merch: A Piece of Twice Wherever You Go

Whether you're at a concert, hanging out with friends, or simply going about your daily routine, our Twice merch lets you keep your favourite idols close. From T-shirts and hoodies to keychains and lightsticks, our collection offers numerous ways to keep Twice with you wherever you go.
Twice Official Merch: Because You Deserve the Best

As a dedicated fan, you deserve the best—and that's what you get with our Twice official merch. We collaborate with official suppliers to ensure our products are genuine and of top quality. This means you can shop with confidence, knowing you're getting authentic Twice merchandise that supports the artists you love.

Experience the magic of Twice like never before with KKANG. Dive into our extensive collection of Twice albums and merchandise and take your fandom to new heights!
What Twice Album NZ Can I Find on KKANG?

KKANG stocks a wide range of Twice albums for our NZ fan base. Our collection spans their entire discography, from their debut album "The Story Begins" to their latest releases. Whether you're a new fan or a long-time ONCE, we have the Twice album for you.
What Kind of Twice Merch Does KKANG Sell?

KKANG offers a broad selection of Twice merch. This includes official albums, photocards, apparel like T-shirts and hoodies, lightsticks, posters, and more. Our goal is to help you showcase your love for Twice in any way possible.
Is All the Twice Merch on KKANG Official?

Yes, all Twice merch available on KKANG is official. We work directly with official suppliers to ensure all our products are genuine. This means when you buy from us, you're not only getting high-quality items, but also supporting Twice by purchasing their official merchandise.
Can I Buy the Latest Twice Album from KKANG?

We strive to keep our collection up-to-date with the latest releases. As soon as a new Twice album is released, we aim to stock it on KKANG as soon as possible. Keep an eye on our website for updates.
Why Should I Buy My Twice Official Merch from KKANG?

KKANG is your ultimate online destination for all things K-Pop in New Zealand. We are committed to providing a seamless shopping experience with a wide range of products, competitive prices, and excellent customer service. When you buy Twice official merch from us, you can be confident you're getting authentic, quality products.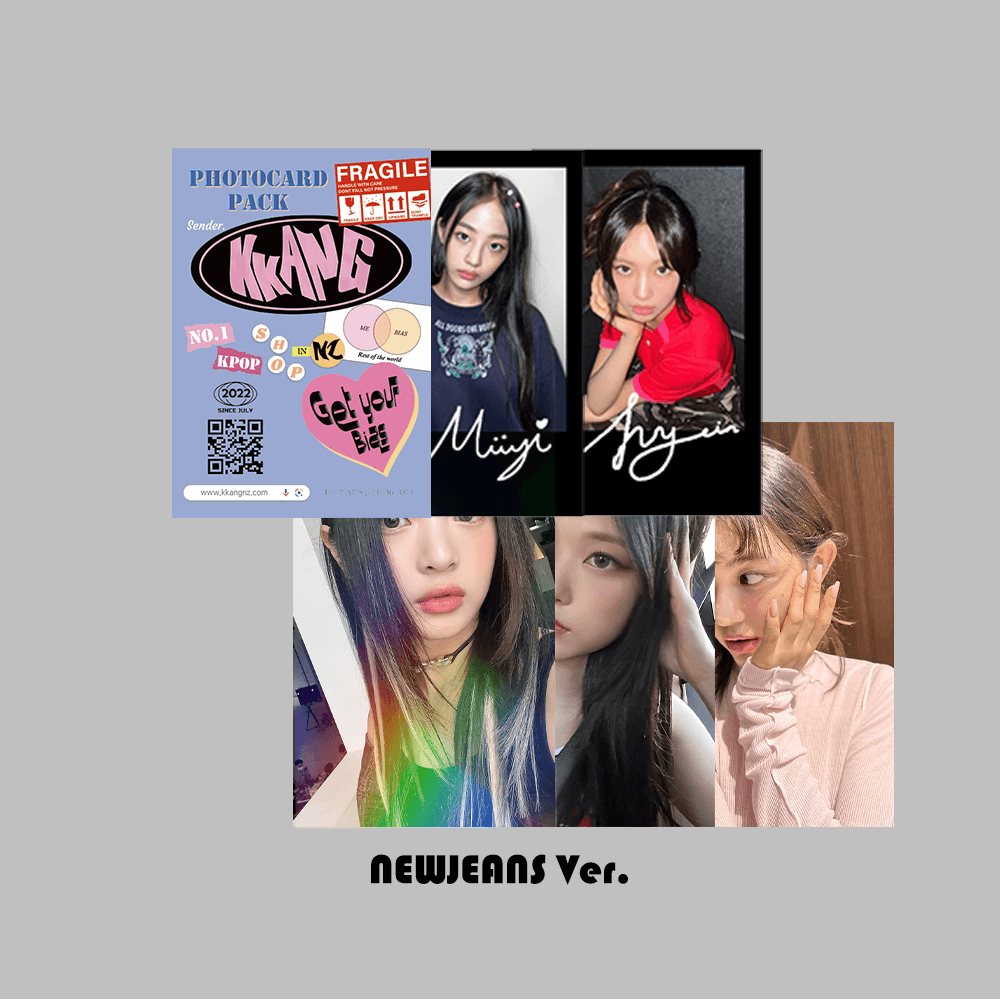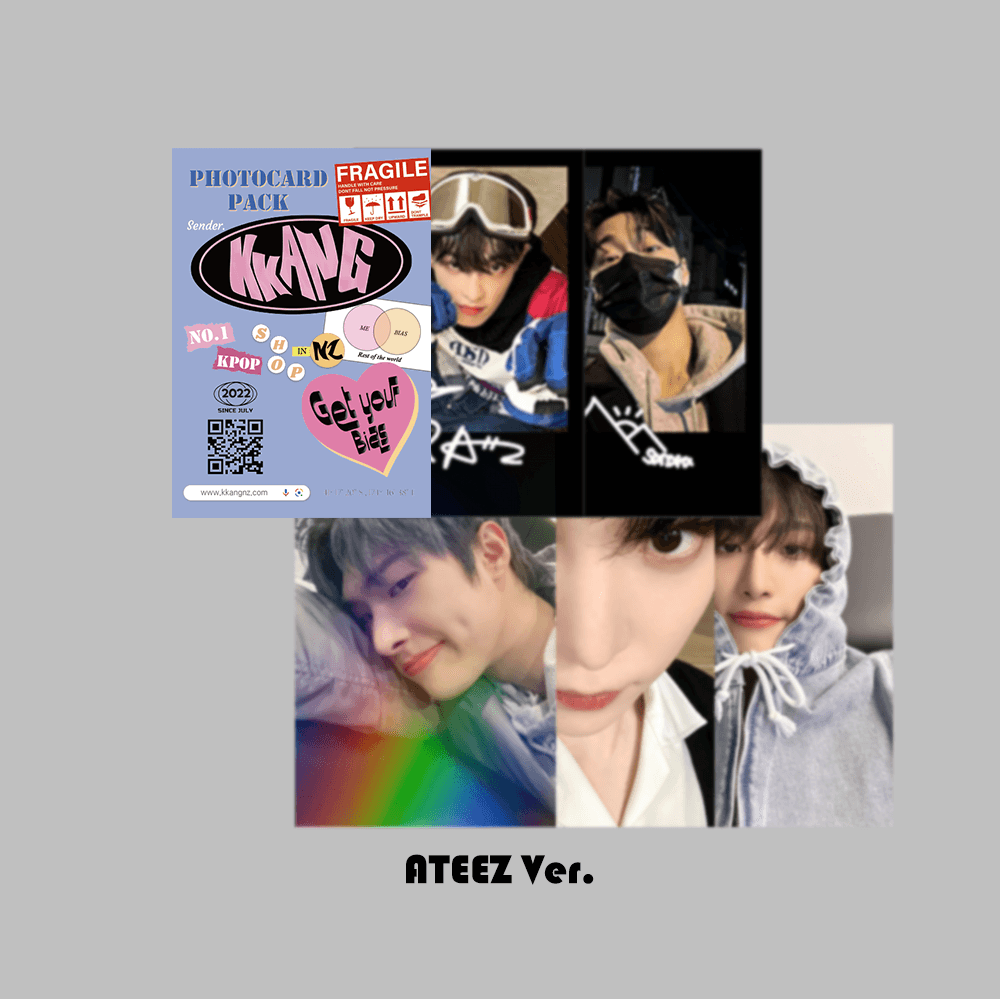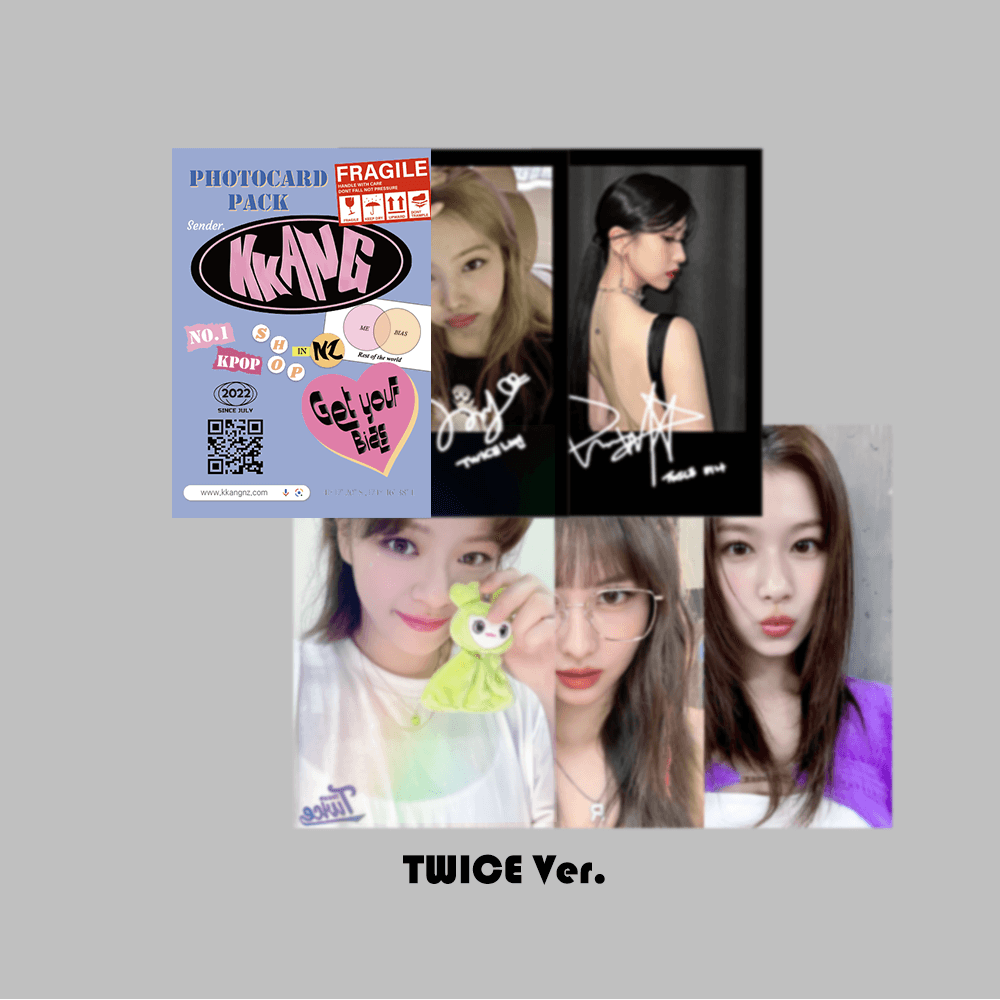 ---
Selfie Photocard (3EA) + Printed Signed Polaroids (2EA)
2.0 ver:  Selfie Photocards (2EA) + Hologram Selfie Photocard (1EA) Printed Signed Polaroids (2EA)
All versions will be updated 2.0 sequentially.
This product is unofficial, fanmade product. Photocards/Polaroid shown on the image is an example.
Freebies are not provided with this product. Provided totally random, you can get duplicates. (We also don't know what's in there)
Estimated delivery: 2~4 days after shipped out