Blackpink in Your Area: KKANG's Collection for Blinks!

Are you ready to paint the town Blackpink? Welcome to your ultimate Blackpink destination in New Zealand! KKANG is thrilled to bring you the best of Blackpink – the trendsetting K-pop quartet that's taking the world by storm.
Blackpink Merch NZ: Exclusive Range for NZ Blinks

With Blackpink's meteoric rise to global fame, fans across New Zealand are in constant search for authentic Blackpink merch. At KKANG, we're proud to offer an exclusive collection of Blackpink merch NZ fans will love! Our range is vast, encompassing a plethora of items that reflect the essence and persona of each member.

Not only can you find your favourite member's signature merchandise, but our collection also includes items from special album releases and concert series. Embrace your Blink spirit and showcase it proudly with our authentic Blackpink merch.
Get the Party Started with Blackpink Album

Experience the electrifying energy of Blackpink's music with our collection of Blackpink albums. From their debut album to the latest chart-toppers, our catalogue ensures you have access to the complete Blackpink discography. Along with the tracks that have taken the music world by storm, each album is a treasure trove of photo books, photo cards, and other exciting inclusions that make unboxing a delight for every Blink.

Plus, owning these albums means owning a piece of Blackpink's incredible journey. Fuel your fandom and create beautiful memories with every track from our collection of Blackpink albums.
Celebrate K-pop Fashion with Blackpink Merchandise NZ

Adore Blackpink's iconic fashion style? We've got you covered! Our Blackpink merchandise NZ collection features an array of apparel, accessories, and more. Show off your Blink pride in style and let the world know who your favourite K-pop idols are.

Inspired by Blackpink's edgy, vibrant, and fashion-forward aesthetic, our merchandise collection lets you embody the same spirit in your daily life. From tees to hoodies, caps to accessories, our merch allows you to express your love for Blackpink in a unique, stylish way.
Dive into the World of Blackpink Albums

Explore the diverse world of Blackpink's music with our extensive range of Blackpink albums. Whether you're dancing to "Kill This Love" or singing along to "How You Like That", you can relive all these unforgettable moments with our collection.

Each album not only offers their chart-topping hits but also showcases the members' individual talents and unique music styles. With every flip of a page or photo card, you will be taken on a journey through Blackpink's artistic evolution. Dive into our collection and let the magic of Blackpink's music touch your heart.
Authenticity Assured: Blackpink Official Merch

At KKANG, we believe in offering only the best and authentic products to our customers. Our Blackpink official merch is directly sourced from official suppliers, guaranteeing high-quality and genuine products for all Blinks.
Be Part of the Blackpink Revolution with KKANG

We at KKANG aim to make the K-pop experience as enjoyable as possible for fans across New Zealand. Our Blackpink collection offers an extensive range of official merchandise that lets you connect with your favourite K-pop group in a whole new way.

Get ready to step into the world of Blackpink with KKANG. Start exploring our collection today and let your Blink spirit shine bright!
What Blackpink merch is available at KKANG in New Zealand?

At KKANG, we offer a broad range of Blackpink merch for New Zealand fans. Our collection includes official albums, apparel, accessories, posters, lightsticks, and more. We are always updating our stock with the latest releases and trending items.
Are all Blackpink albums available at KKANG?

Yes, you can find all Blackpink albums at KKANG. From their debut album "Square One" to their latest releases, we aim to offer the complete Blackpink discography for fans in New Zealand.
Is the Blackpink merchandise at KKANG official?

Absolutely, all Blackpink merchandise available at KKANG is official. We source our products directly from official suppliers to ensure authenticity and high quality. When you shop at KKANG, you can rest assured that you are supporting Blackpink by purchasing genuine merchandise.
Why should I choose KKANG for Blackpink merch in NZ?

KKANG is New Zealand's premier online destination for all things K-pop. We are passionate about providing our fellow fans with a wide range of official merchandise. By choosing KKANG, you're choosing a trustworthy source for your Blackpink merch in NZ.
Can I find the latest Blackpink merch at KKANG?

Yes, we strive to keep our Blackpink merchandise NZ collection updated with the latest releases. Whenever Blackpink releases new merchandise, we aim to stock it as soon as possible. Keep an eye on our collection to stay connected with your favourite K-pop idols.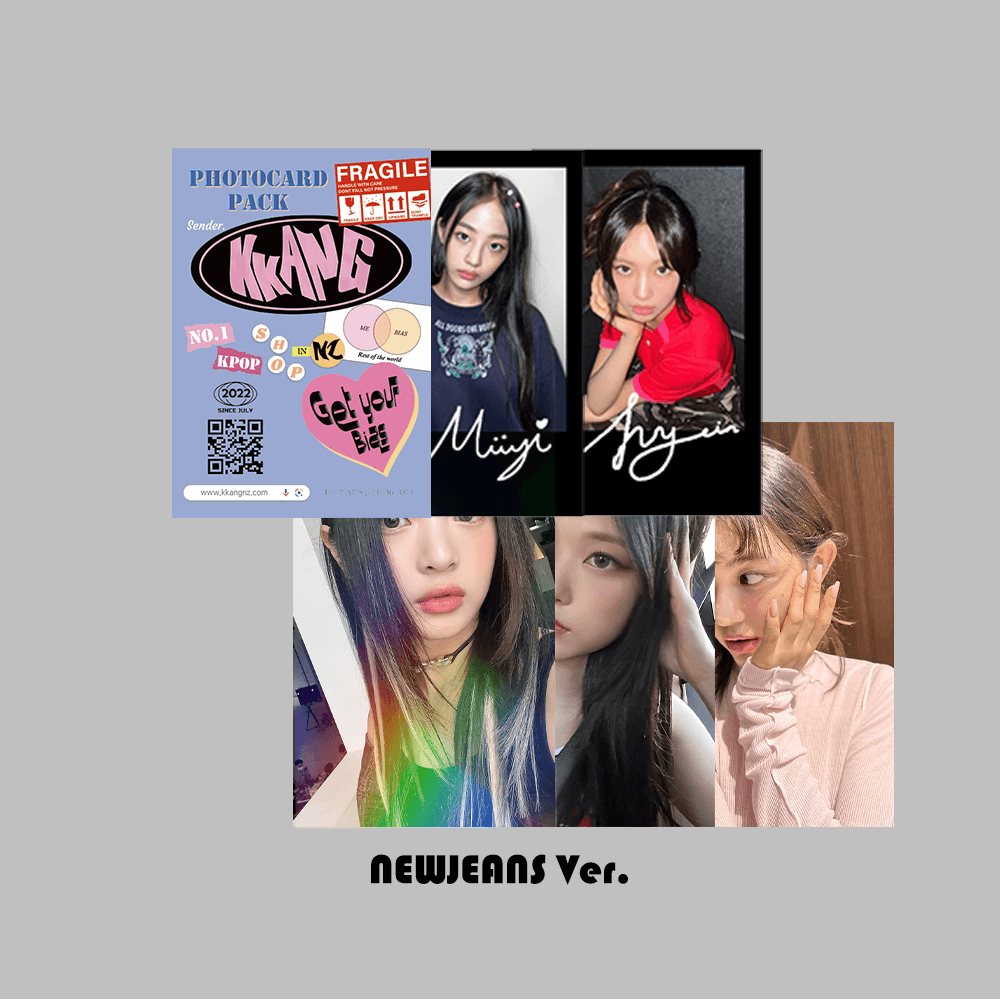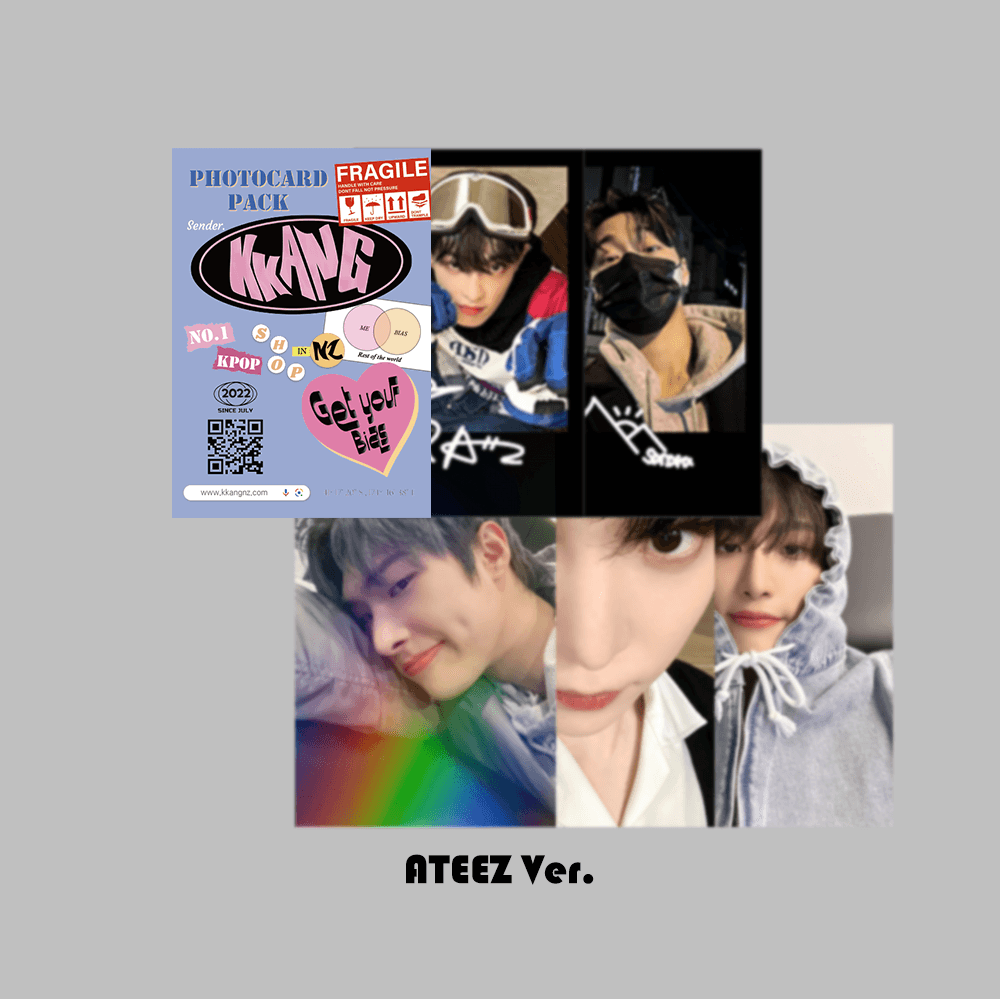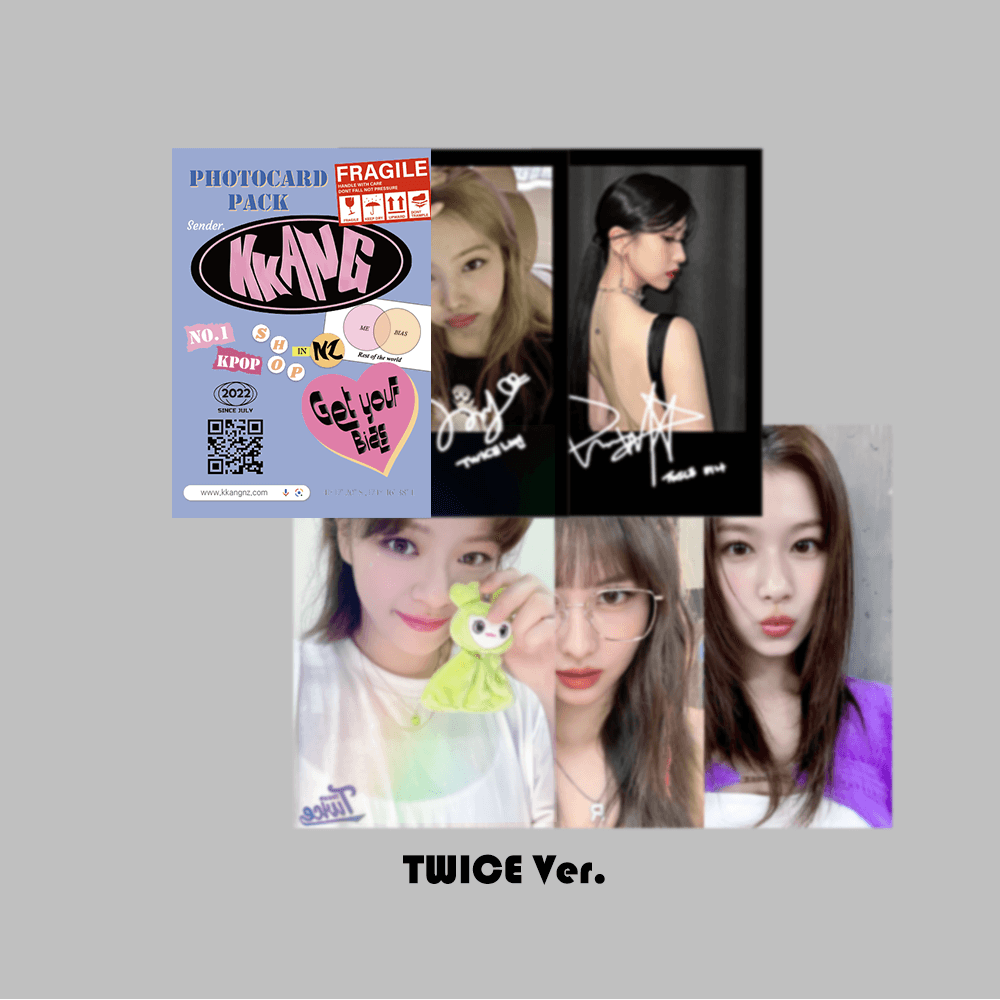 ---
Selfie Photocard (3EA) + Printed Signed Polaroids (2EA)
2.0 ver:  Selfie Photocards (2EA) + Hologram Selfie Photocard (1EA) Printed Signed Polaroids (2EA)
All versions will be updated 2.0 sequentially.
This product is unofficial, fanmade product. Photocards/Polaroid shown on the image is an example.
Freebies are not provided with this product. Provided totally random, you can get duplicates. (We also don't know what's in there)
Estimated delivery: 2~4 days after shipped out