Your Ultimate Destination for The Seventeen Album and More!

Calling all Carats! Are you in search of the perfect place to feed your Seventeen obsession? You've come to the right place. Welcome to the Seventeen collection at KKANG – your one-stop shop for everything this sensational K-pop group has to offer!
Say the Name, Seventeen!

We understand your love for Seventeen and how this 13-member boy band has captured your heart with their dynamic music and charismatic performances. At KKANG, we aim to amplify this connection with an exclusive range of Seventeen merchandise. From the latest albums to exclusive Seventeen merch, you'll find it all right here!
Step into the World of Seventeen Albums

There's no better way to appreciate Seventeen's discography than owning their albums. Every Seventeen album is an artistic masterpiece, filled with the group's signature sound that blends hip-hop, R&B, and K-pop into a harmonious mix. From their debut album, '17 Carat,' to their latest hit releases, we bring you the complete Seventeen K-pop album collection.
The Magic of Seventeen K-pop Album Collection

Discover the magic that each Seventeen K-pop album brings. Every album takes you on a unique journey, showcasing the musical versatility of this talented group. With their fresh sounds, compelling lyrics, and innovative concepts, Seventeen's albums are a testament to their growth and evolution. Explore our extensive collection of Seventeen K-pop albums and delve into the diverse world of Seventeen's music.
Show Your Carat Pride with Seventeen Merch

As a true Carat, we know how much you value authentic Seventeen merch. That's why we've curated a wide range of Seventeen merchandise that lets you express your fandom in style. Our Seventeen merch collection includes apparel, lightsticks, photo cards, posters, and more. Each item is designed to reflect Seventeen's vibrant persona and their unique colour palette. So, whether you're going for a casual look or planning to attend a Seventeen concert, we've got you covered!
KKANG: The Ultimate Destination for Seventeen Album and Merchandise

At KKANG, we are passionate about bringing K-pop closer to fans in New Zealand. We offer a wide range of official Seventeen merchandise, ensuring that you stay connected with your favourite K-pop group. Our Seventeen collection combines quality, authenticity, and style, providing you with an unmatched K-pop shopping experience.

Get ready to immerse yourself in the world of Seventeen. Browse through our collection today and let your Carat spirit shine brighter!
What Seventeen merch is available at KKANG in New Zealand?

At KKANG, we offer a broad range of Seventeen merch for fans in New Zealand. Our collection includes official Seventeen albums, lightsticks, apparel, posters, photo cards, and more. We constantly update our stock with the latest merchandise to ensure you always have access to new and exciting products.
Can I find all Seventeen albums at KKANG?

Absolutely, you can find the entire discography of Seventeen at KKANG. From their debut album '17 Carat' to their latest releases, we aim to provide fans in New Zealand with access to all of Seventeen's music. Our collection lets you explore the band's musical journey and witness their growth and evolution.
Is the Seventeen merchandise at KKANG official?

Yes, all Seventeen merchandise available at KKANG is official. We source our products directly from official suppliers to ensure their authenticity. So, when you shop at KKANG, you can rest assured you are getting genuine Seventeen merch that contributes to supporting the band.
Why should I choose KKANG for Seventeen merch?

KKANG is New Zealand's premier online destination for all things Kpop. We're passionate about providing fellow fans with a wide range of official merchandise. By choosing KKANG, you're opting for authenticity, quality, and a vast selection of Seventeen products. We ensure a smooth shopping experience, so you can easily find and purchase your favourite Seventeen merch.
Do you regularly update the Seventeen merchandise collection?

Yes, at KKANG, we strive to keep our Seventeen merchandise collection updated with the latest releases. Whenever Seventeen comes out with new merchandise or albums, we aim to stock them as soon as possible. Stay tuned with our collection to stay connected with Seventeen.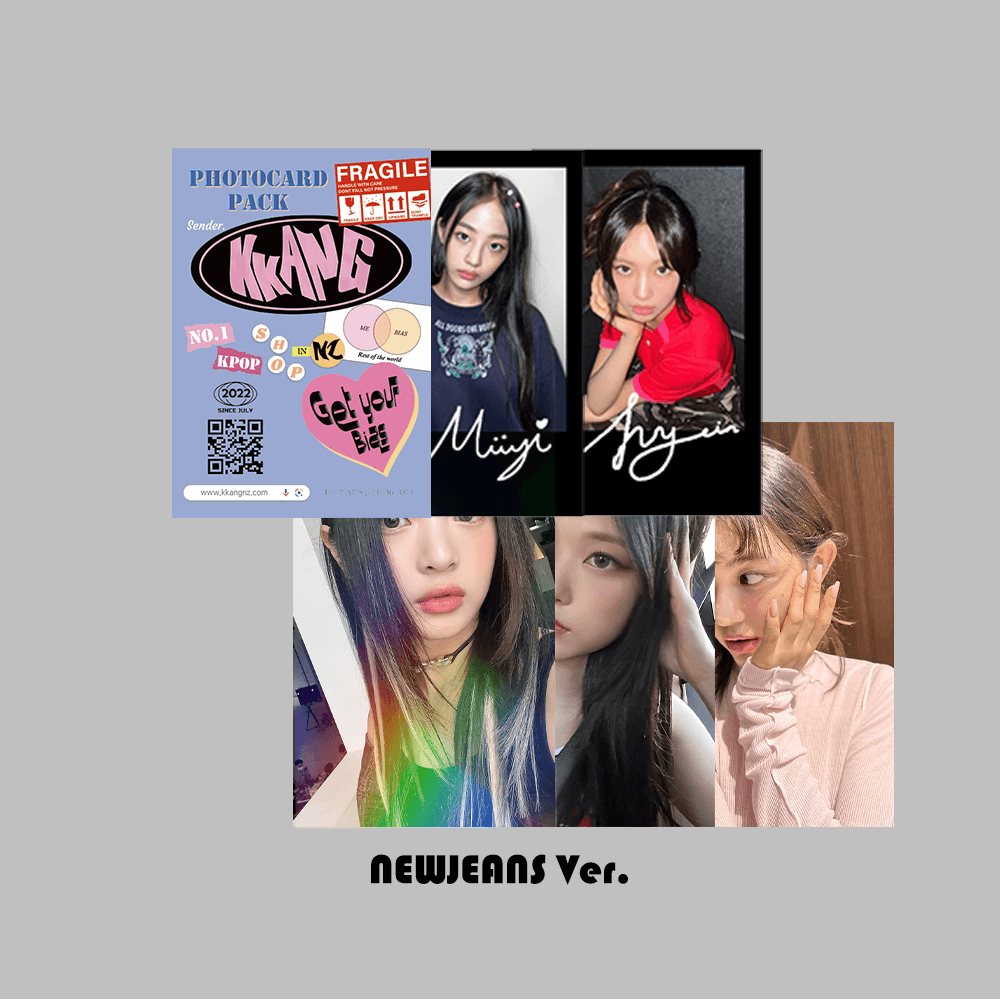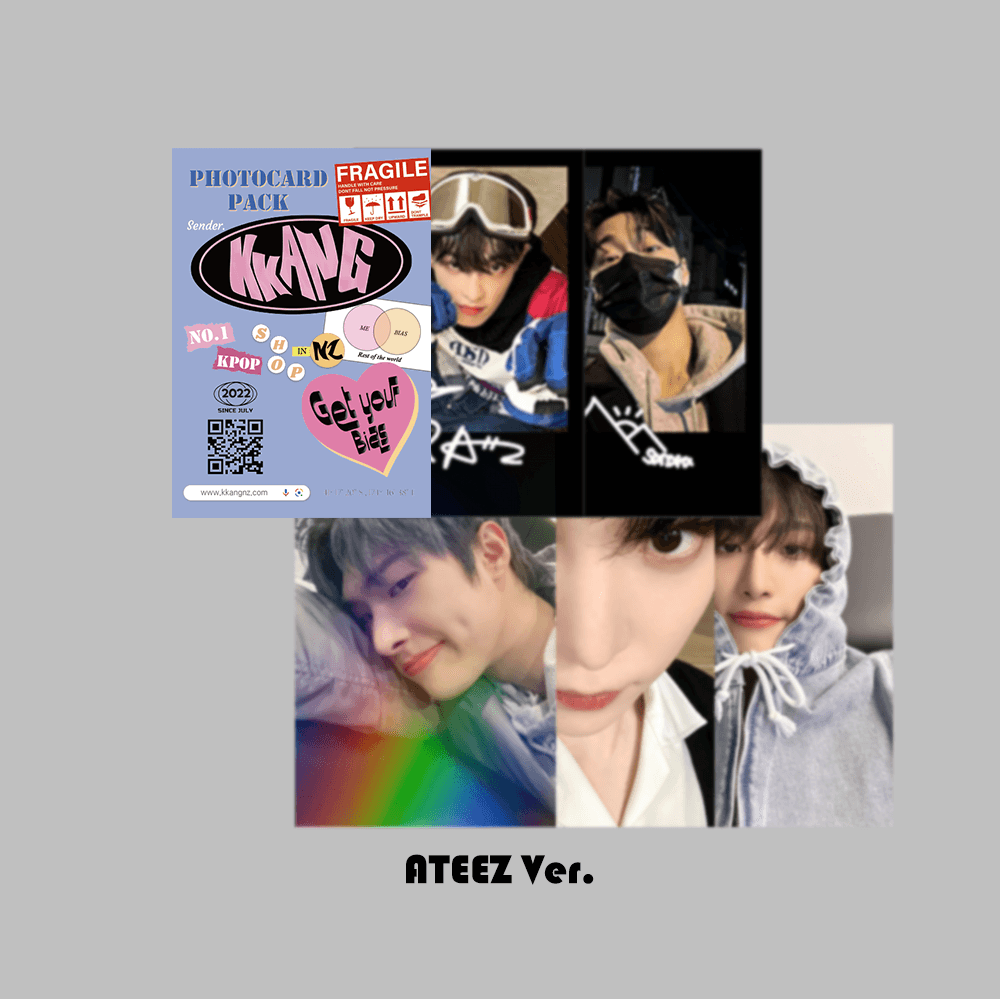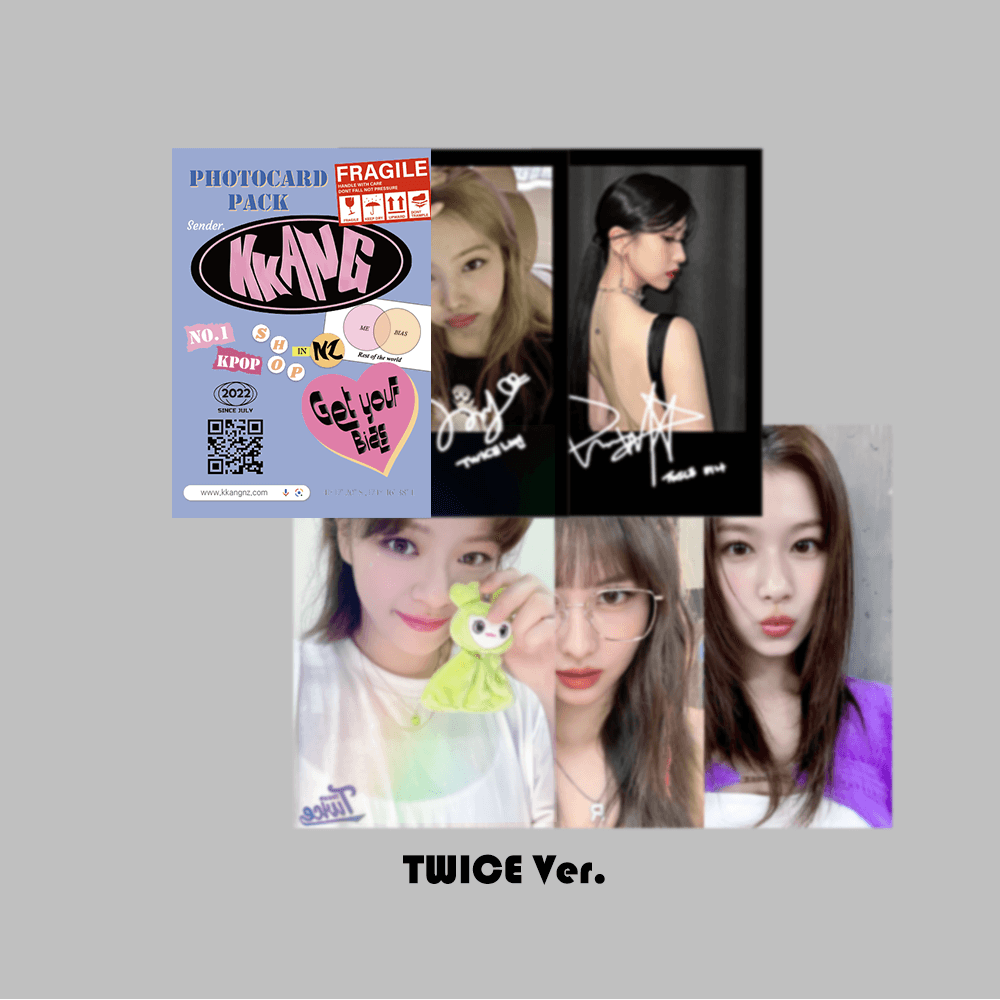 ---
Selfie Photocard (3EA) + Printed Signed Polaroids (2EA)
2.0 ver:  Selfie Photocards (2EA) + Hologram Selfie Photocard (1EA) Printed Signed Polaroids (2EA)
All versions will be updated 2.0 sequentially.
This product is unofficial, fanmade product. Photocards/Polaroid shown on the image is an example.
Freebies are not provided with this product. Provided totally random, you can get duplicates. (We also don't know what's in there)
Estimated delivery: 2~4 days after shipped out