Join the StrayKids Universe at KKANG!

Ready to join StrayKids on their extraordinary journey? You've come to the right place! As New Zealand's top online K-Pop destination, KKANG brings you the best of StrayKids – a dynamic, powerhouse K-Pop group that's capturing hearts worldwide.
Your Go-To StrayKids Shop

At KKANG, we pride ourselves on being the ultimate StrayKids shop for fans across New Zealand. Our range of StrayKids merch is carefully curated to let you show off your love for your favourite K-Pop band in the coolest way possible.
Unveil Your Love with StrayKids Merch

From the latest albums and lightsticks to a plethora of StrayKids photocards, we've got everything you need to unleash your inner Stay! Our StrayKids merch lets you immerse in their world and share your fandom in style.
Stray Kids Merch: From Music to Style

Are you a fan of their powerful music and mesmerising performances? Our Stray Kids merch includes all their albums, allowing you to experience their music evolution from their debut until now. Dive into their discography and discover why they've become a global sensation.
Stray Kids Lightstick: Show Your Support!

Every K-Pop fan knows the importance of a lightstick, and we wouldn't let Stray Kids' Stays be left out. Our Stray Kids lightstick is a must-have for any fan, whether you're attending a concert or jamming out to their music at home.
Collect Memories with Stray Kids Photocards

Our Stray Kids photocards are a great way to keep your favourite memories of the band close at hand. These cards, featuring all the members of StrayKids, make for great collectables or gifts for fellow fans.
Dive into the StrayKids Album Collection

Every StrayKids album tells a unique story, and we're proud to bring those stories to you. From their powerful pre debut with"MIXTAPE" to their latest hits, you'll find all StrayKids albums in our collection.
Join the StrayKids Journey with KKANG<

We at KKANG are committed to bringing the best of K-Pop to fans across New Zealand. Our StrayKids collection offers an extensive range of official merchandise, including albums, lightsticks, photocards, and more. Whether you're a long-time Stay or new to the fandom, we've got the StrayKids merch you need.

Get ready to step into the thrilling world of StrayKids with KKANG. Start browsing our collection today and show your love for StrayKids like never before!
What StrayKids Merch Can I Find at KKANG?

At KKANG, we stock a wide range of StrayKids merch. Our collection includes official albums, lightsticks, photocards, apparel, and more. Whether you're looking for the latest StrayKids album or a unique piece of merchandise, you're sure to find it at our StrayKids shop.
Are All Products in the StrayKids Shop Official?

Yes, all products available in our StrayKids shop are official. We work directly with official suppliers to ensure that every item we stock is authentic. When you purchase from KKANG, you're supporting StrayKids by buying official merchandise.
Can I Buy the Stray Kids Lightstick at KKANG?

We offer the official Stray Kids lightstick in our StrayKids shop. Show your support during concerts or at home with this iconic piece of StrayKids merch.
What StrayKids Album Can I Buy from KKANG?

We carry all StrayKids albums, from their pre debut album "MIXTAPE" to their latest releases. By offering their complete discography, we aim to provide you with the opportunity to fully experience the musical journey of StrayKids.
How Often Does the StrayKids Merch Collection Get Updated?

We regularly update our StrayKids merch collection to ensure we have the latest items. As soon as a new StrayKids album or piece of merchandise is released, we aim to stock it in our StrayKids shop as soon as possible.
Why Choose KKANG for Stray Kids Photocards?

At KKANG, we offer a wide selection of Stray Kids photocards. These collectables are perfect for any fan who wants to keep a piece of their favourite band with them at all times. All our photocards are official, ensuring you're getting a genuine piece of StrayKids merch.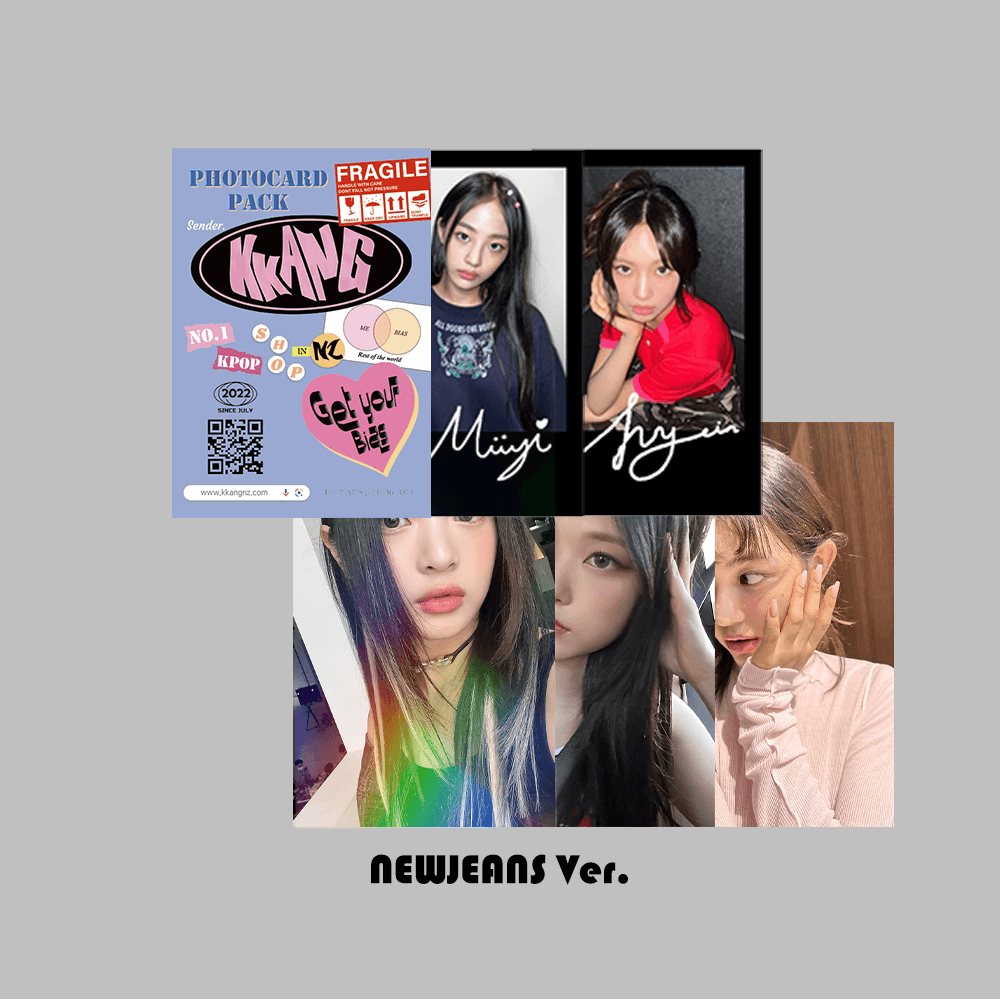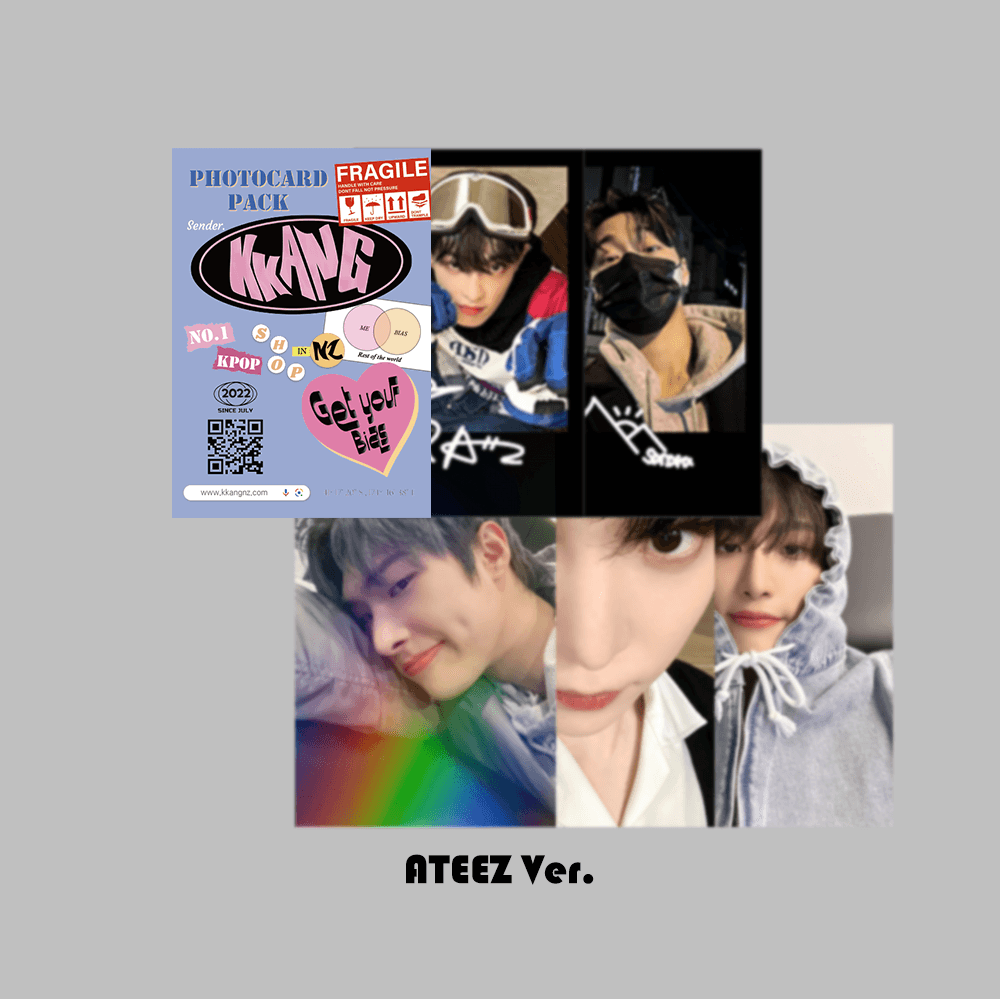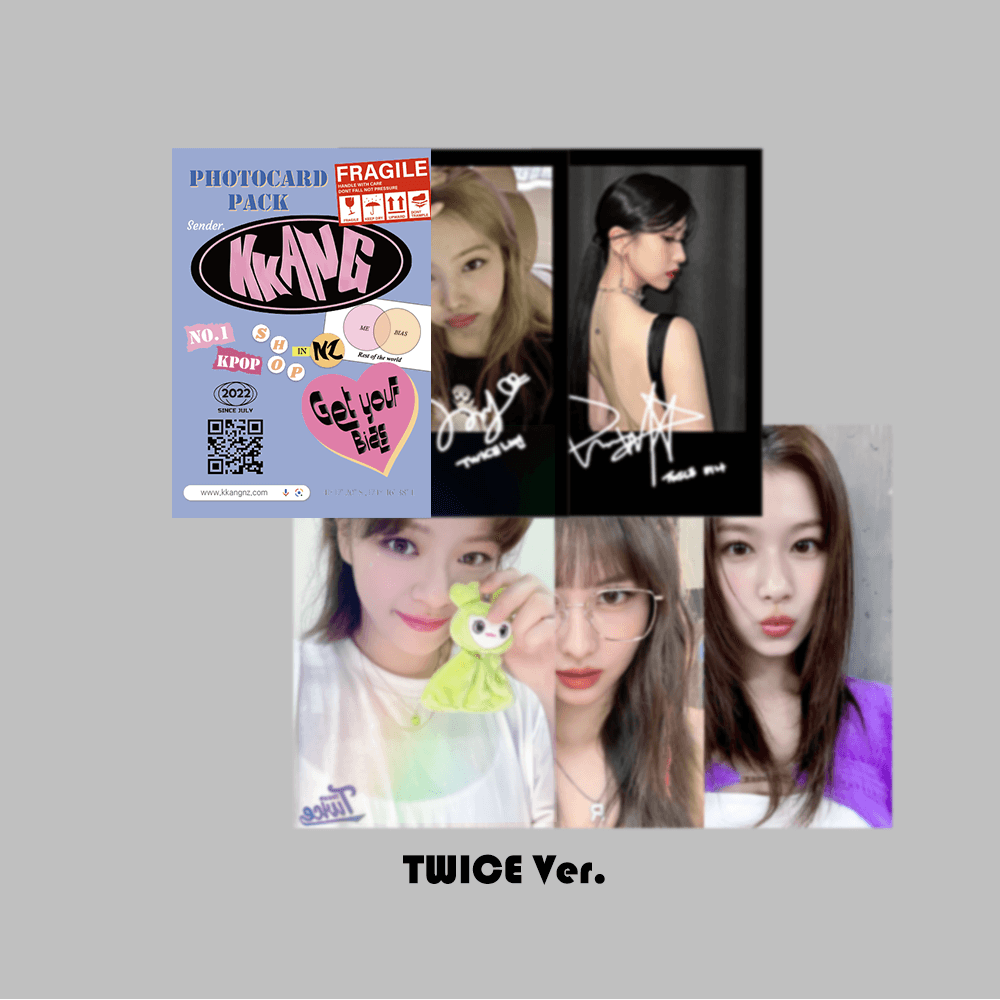 ---
Selfie Photocard (3EA) + Printed Signed Polaroids (2EA)
2.0 ver:  Selfie Photocards (2EA) + Hologram Selfie Photocard (1EA) Printed Signed Polaroids (2EA)
All versions will be updated 2.0 sequentially.
This product is unofficial, fanmade product. Photocards/Polaroid shown on the image is an example.
Freebies are not provided with this product. Provided totally random, you can get duplicates. (We also don't know what's in there)
Estimated delivery: 2~4 days after shipped out