Step into the Magic World of the TXT Album With KKANG!

Hello MOAs! Looking to get your hands on the latest TXT albums and merchandise? Look no further! At KKANG, New Zealand's top online K-pop destination, we bring you everything you need to immerse yourself in the magical realm of TXT (Tomorrow X Together).
TXT Album NZ: Your One-Stop Destination for TXT Albums

We know the thrill of unpacking a new TXT album and discovering all the special inclusions. That's why we ensure fans across New Zealand have access to the full range of TXT albums. Whether you've been with them since "The Dream Chapter: STAR" or just recently discovered their enchanting music, we have the TXT album for you.
TXT Merch: A Fan's Dream Come True

Fan of TXT's unique style and concept? Our TXT merch allows you to showcase your love for these rising K-pop stars. From apparel to accessories, we have a range of merchandise that caters to every TXT fan's style and personality.
Shine Bright with TXT Lightstick

A must-have for any MOA, our TXT lightstick is the perfect companion for concerts, fan meetings, or simply jamming to TXT's catchy tunes at home. Light up your K-pop journey and show your support with this symbolic piece of TXT merch.
TXT Album: A Journey Through Tomorrow X Together's Discography

From their captivating debut to their latest hits, our TXT album collection lets you witness the growth of TXT as a band. Experience the magical storytelling and music evolution of TXT, and embark on a journey with them that crosses the boundaries of tomorrow and today.
TXT Merch: Celebrate Your Love for TXT

Our extensive range of TXT merch is just the thing to help you express your love for TXT. Choose from a variety of items like clothing, posters, and other fun merchandise to keep TXT close to your heart wherever you go.
TXT Lightstick: Light Up Your Fandom

Feel the energy and excitement of TXT's concerts at home with our TXT lightstick. This official fanlight is a symbol of the bond between TXT and their fans, and it's an essential part of any MOA's collection.

Join us at KKANG in celebrating the magic and charisma of TXT. Dive into our collection today and let your love for TXT shine brightly!
What TXT album can I buy from KKANG?

At KKANG, you can buy any TXT album that has been released to date. We strive to provide a comprehensive collection, ranging from their debut album "The Dream Chapter: STAR" to their latest releases. Our aim is to provide NZ fans with the ability to experience the full musical journey of TXT.
Is all TXT merch on KKANG official?

Yes, all TXT merch available on KKANG is official. We collaborate directly with official suppliers, ensuring that all our merchandise is authentic and supports the artists. You can confidently buy from us, knowing that you are getting quality, genuine TXT merchandise.
What types of TXT merch does KKANG sell?

Our TXT merch collection is varied and exciting, just like TXT's music. We sell everything from official TXT albums to apparel, posters, accessories, and the official TXT lightstick. We aim to cater to every fan's style and needs.
Can I purchase the TXT lightstick on KKANG?

Yes, the official TXT lightstick is available on KKANG. Show your support for TXT during concerts, fan meetings, or even at home with this essential piece of TXT merch. It's a must-have for any dedicated MOA.
Why should I buy my TXT album from KKANG?

KKANG is a trusted source of K-pop merchandise in New Zealand. We offer a wide range of TXT albums and aim to provide an easy and seamless shopping experience. Moreover, by purchasing from us, you're also supporting TXT by buying their official merchandise.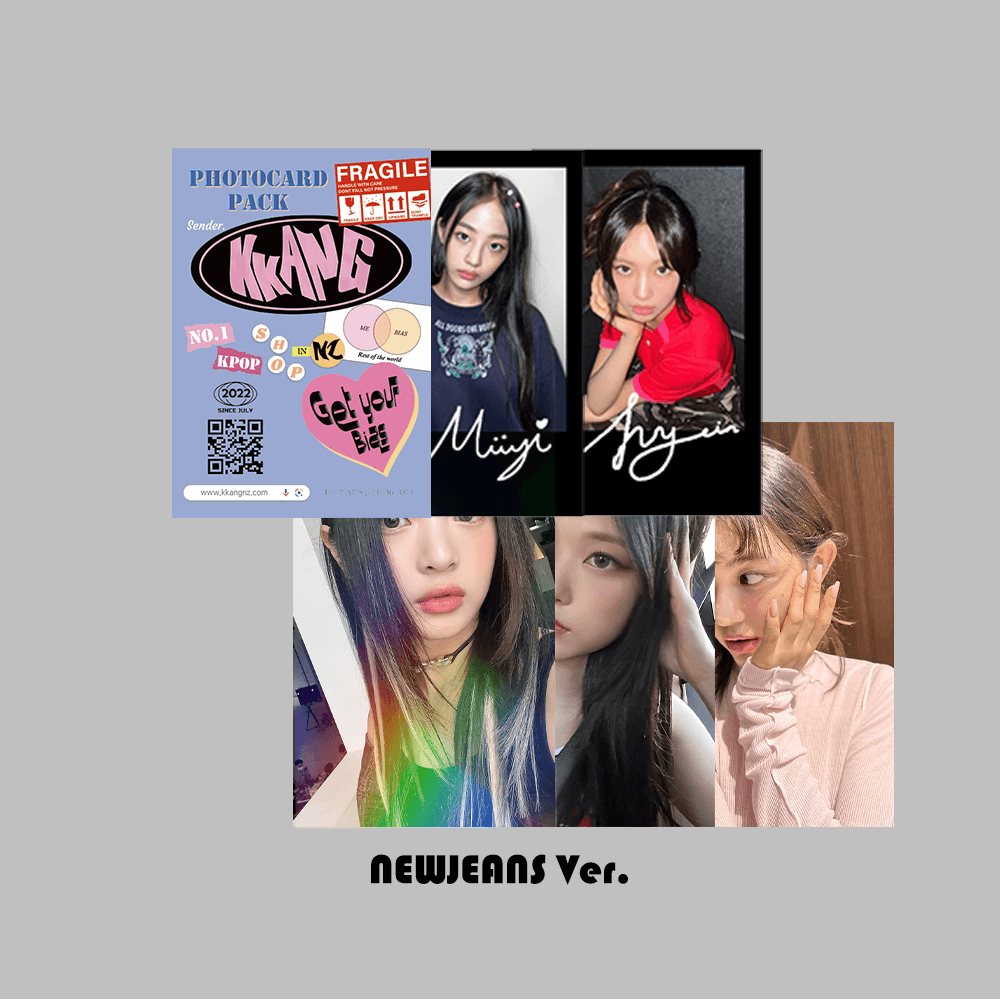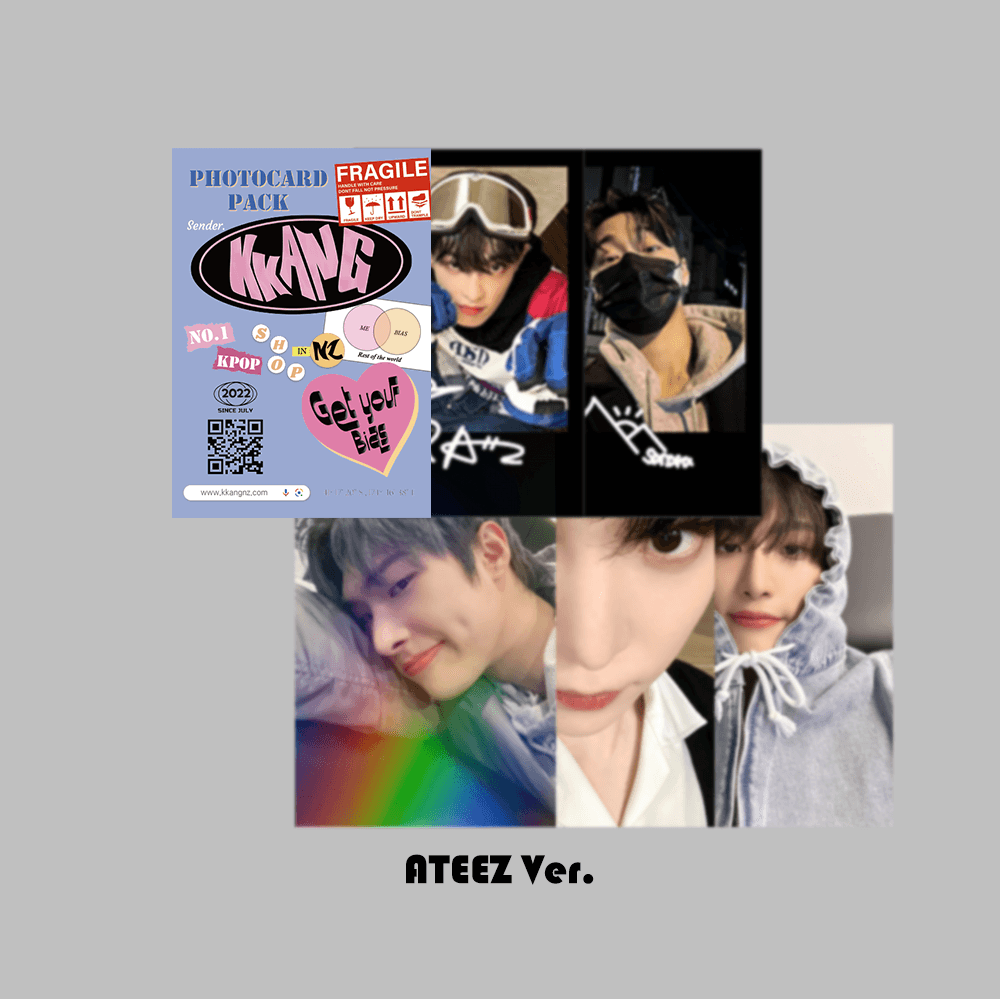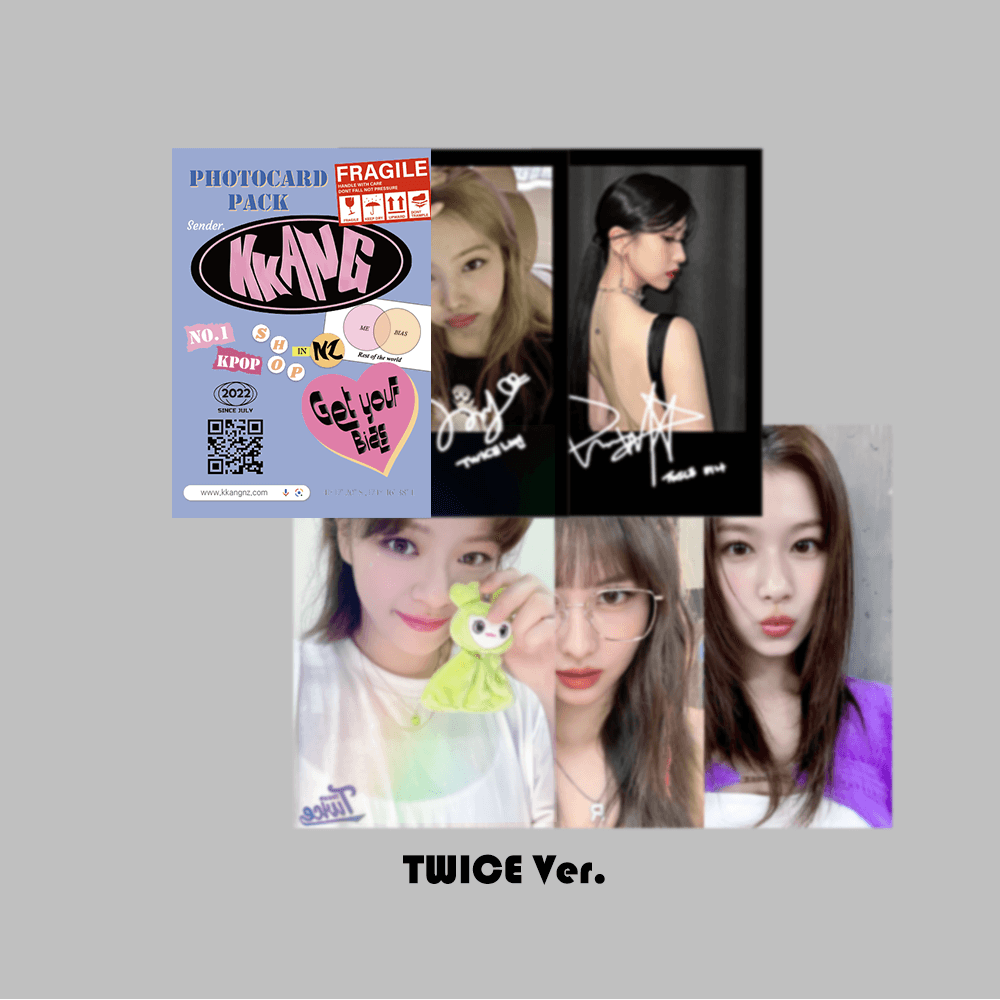 ---
Selfie Photocard (3EA) + Printed Signed Polaroids (2EA)
2.0 ver:  Selfie Photocards (2EA) + Hologram Selfie Photocard (1EA) Printed Signed Polaroids (2EA)
All versions will be updated 2.0 sequentially.
This product is unofficial, fanmade product. Photocards/Polaroid shown on the image is an example.
Freebies are not provided with this product. Provided totally random, you can get duplicates. (We also don't know what's in there)
Estimated delivery: 2~4 days after shipped out