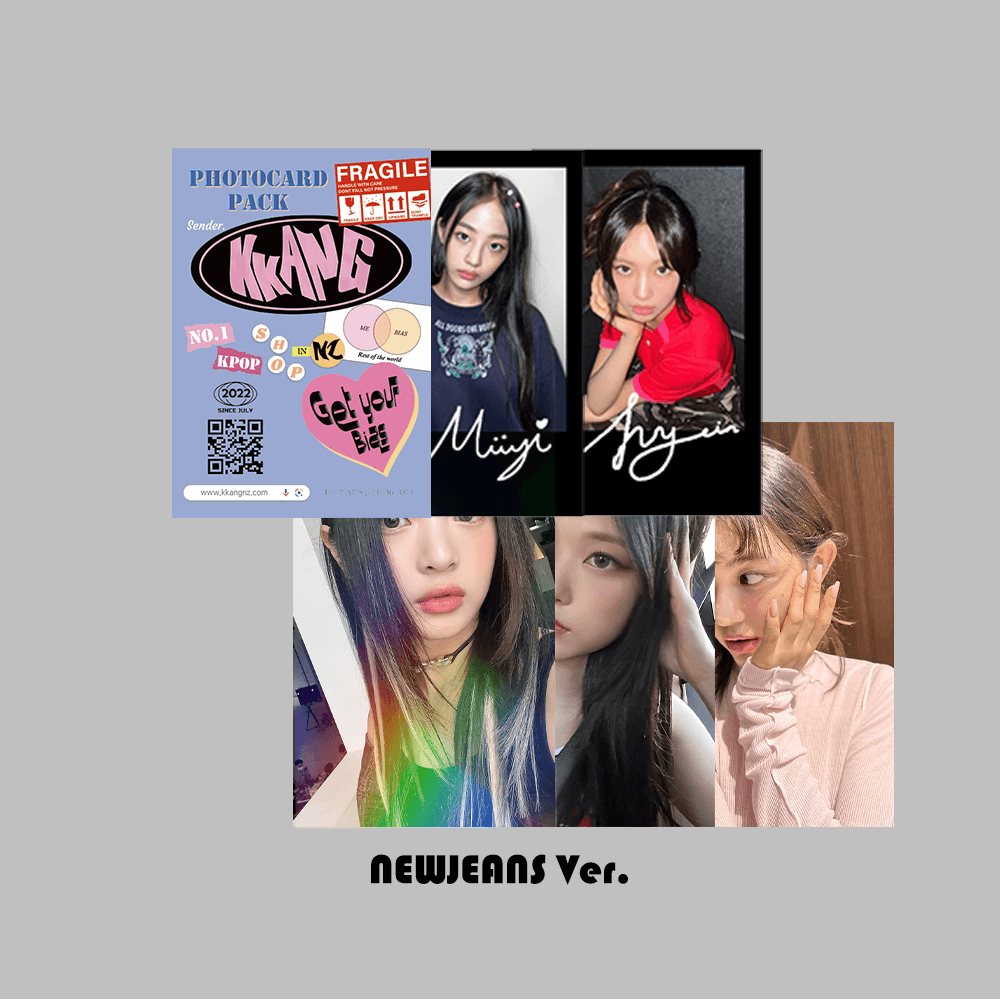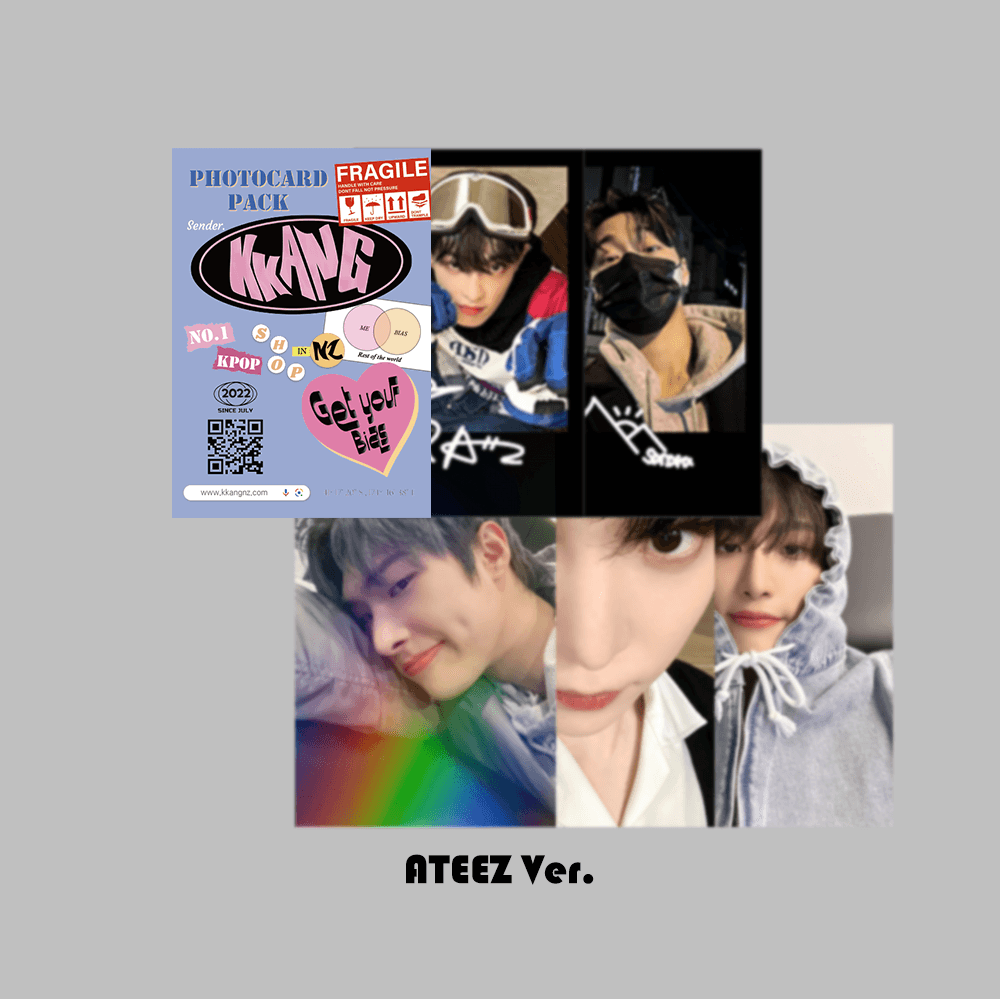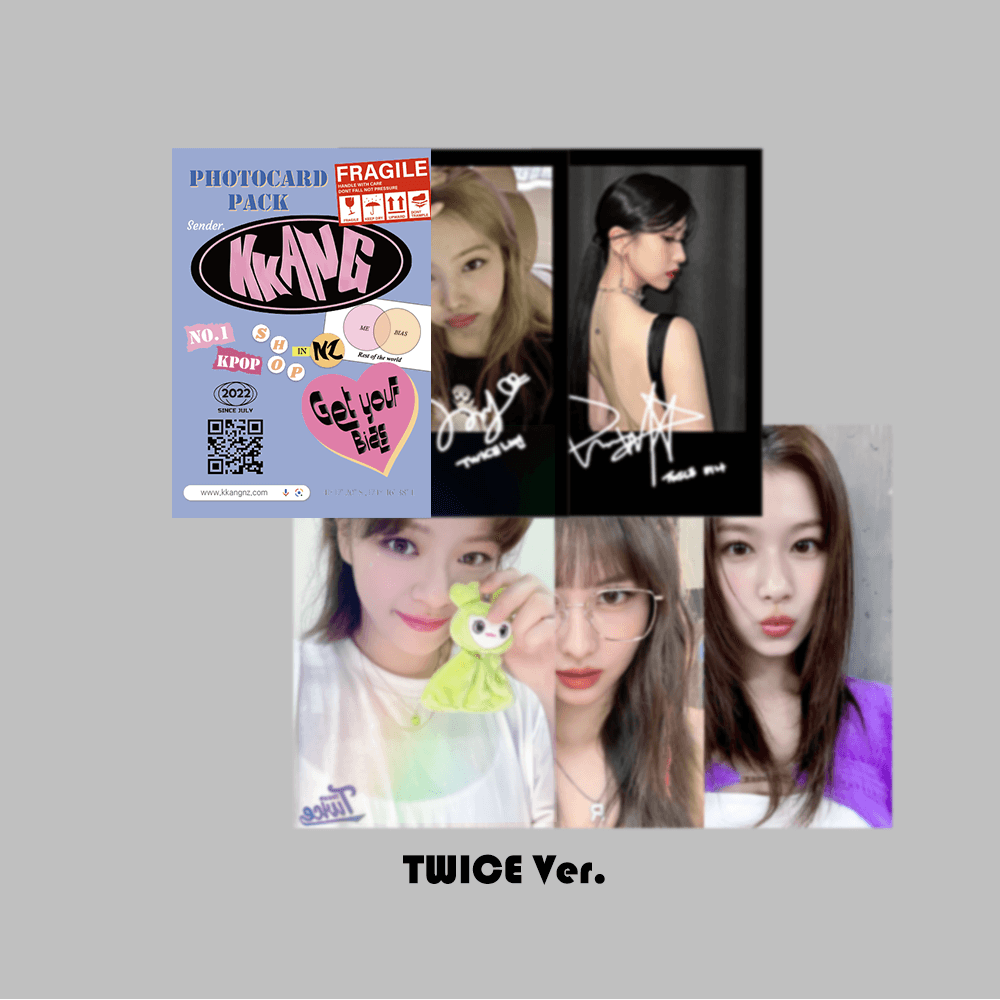 KKANG PHOTOCARD PACK
---
Selfie Photocard (3EA) + Printed Signed Polaroids (2EA)
2.0 ver:  Selfie Photocards (2EA) + Hologram Selfie Photocard (1EA) Printed Signed Polaroids (2EA)
All versions will be updated 2.0 sequentially.
This product is unofficial, fanmade product. Photocards/Polaroid shown on the image is an example.
Freebies are not provided with this product. Provided totally random, you can get duplicates. (We also don't know what's in there)
Estimated delivery: 2~4 days after shipped out
This product is rated 4.9 of 5.0 stars.
It has received 47 reviews.
Super fast delivery 😍🚚
Omg it arrived in 2 days after placing my order and I got so much stuff! Honestly it is absolutely perfect! Got my bias (Han) and my bias wrecker (Hyunjin) so I am super happy ⭐️😍 All the photcards I that's really in the picture I got from this order!!
Photocard Pack
Fast Shipping, Came in perfect condition!!
Freefall album
I really liked the album and the photocard pack. Thank You
Amazing!!
Saur cute!! & high quality!! I would 1000000% recomend. If your having doubts just think about the price only $7!! For the amount and quality it should be a no brainer <333